Monument Representing Guadalupe County's Geographical Center Dedicated by UNINTECH's Own Trisha Lund, R.P.L.S.
On Thursday, May 21st, a monument was dedicated by the Alamo Chapter of the Texas Society of Professional Surveyors (TSPS) to represent the geographical center of Guadalupe County. The dedication ceremony was led by UNINTECH's own Trisha Lund, R.P.L.S. who also serves as president of the Alamo Chapter and State Director of the TSPS.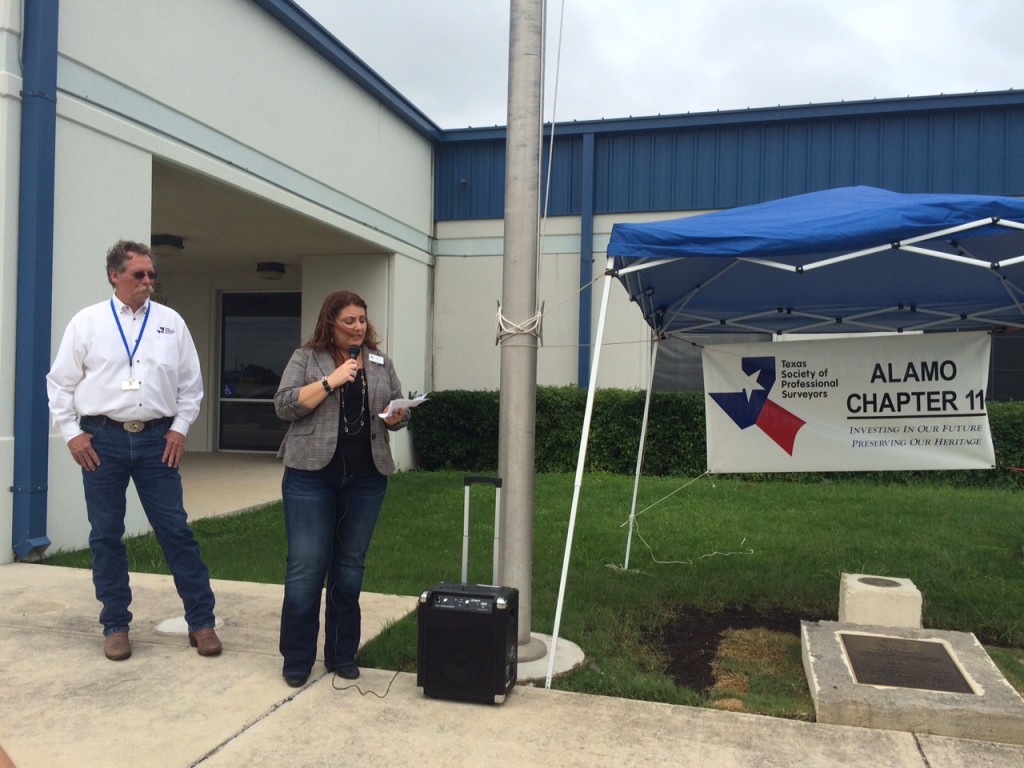 'The goal of the TSPS is to recognize that the ancient profession of land surveying is now, more than ever, a vital social and economic influence in the state,' says Lund. 'The TSPS seeks to educate and inform the public of the integral role of surveyors in our society.'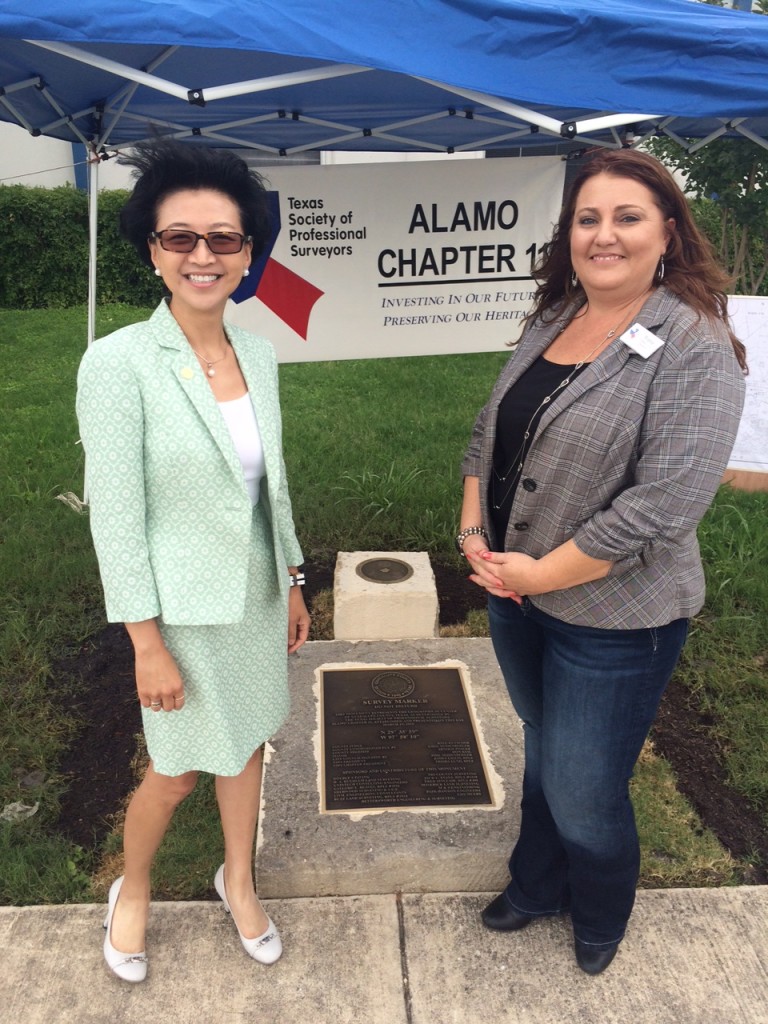 Lund was joined at the event by President of UNINTECH, Elisa Chan, State President Elect Paul Carey, R.P.L.S, L.S.L.S., Secretary and Treasurer John Banard R.P.L.S., and Guadalupe County Sheriff Arnold Zwicke. The event was open to chapter members, residents of Guadalupe County, and interested guests.