Designing a bridge is no simple task.  Along with the many important structural aspects that need to be taken into account, designers also have to think about the aesthetic qualities of the design.  That's why, when an engineer can combine quality in support and design, a beautiful bridge can move not only your vehicle, but your heart and soul.  Here's a list of the ten most beautiful bridges in the world.
10) The Brooklyn Bridge, Brooklyn, New York
Beautiful bridges don't always have to be beautiful in the traditional sense.  Good design evokes emotion and a sense of place, and the Brooklyn Bridge does both.  When you see this bad boy, you know exactly what city you're in.
9) The Python Bridge, Amsterdam, Holland
The python bridge won the footbridge award in 2002, and there's no wonder why.  It's serpentine structure makes it easy for pedestrians to cross from one side to the other, while also allowing for small boats to pass underneath.
8) The Old Bridge of Konitsa, Greece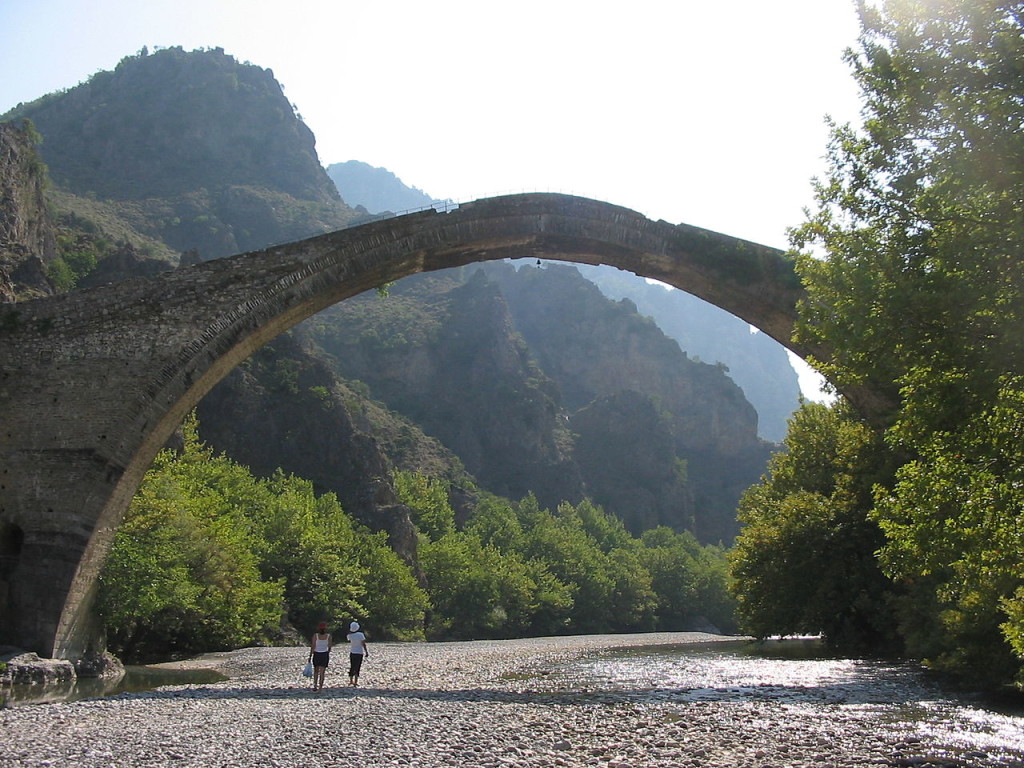 This bridge was built to cross the Aoos River, which floods in the winter time.  As legend has it, the bell that's situated under the peak of the bridge rings whenever it is too windy to cross the bridge.  I, for one, think it would just be fun to ding it when you pass underneath in a boat.
7) Ponte Vecchio, Florence, Italy
Ponte Vecchio, with some minor (and some pretty major) modifications, has been standing since at least 993 AD when it was first mentioned in an Italian manuscript.  That means that it's been standing for over 1000 years.
6) The Magdeburg Water Bridge, Magdeburg, Germany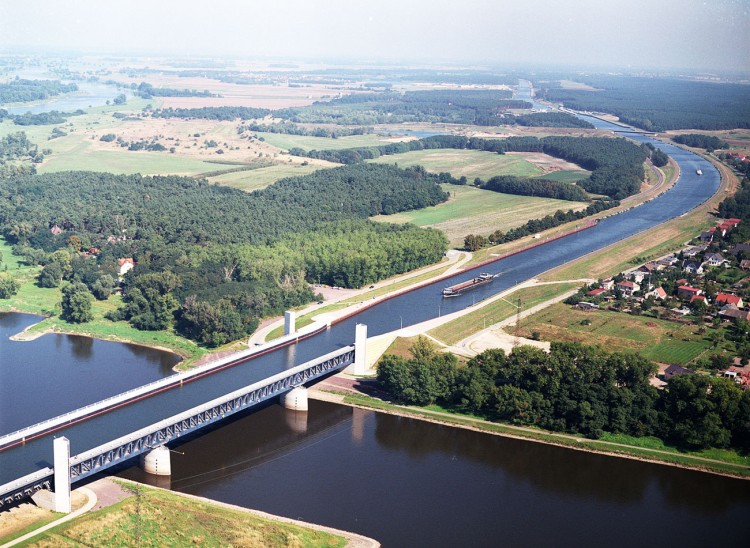 Most bridges are built so that land traffic can cross over water.  This bridge does so with sidewalks, but the sidewalks do not border a street.  Crossing over the main canal is another canal.  That's right: a canal going over another canal by use of a bridge.
5) The Rialto Bridge, Venice, Italy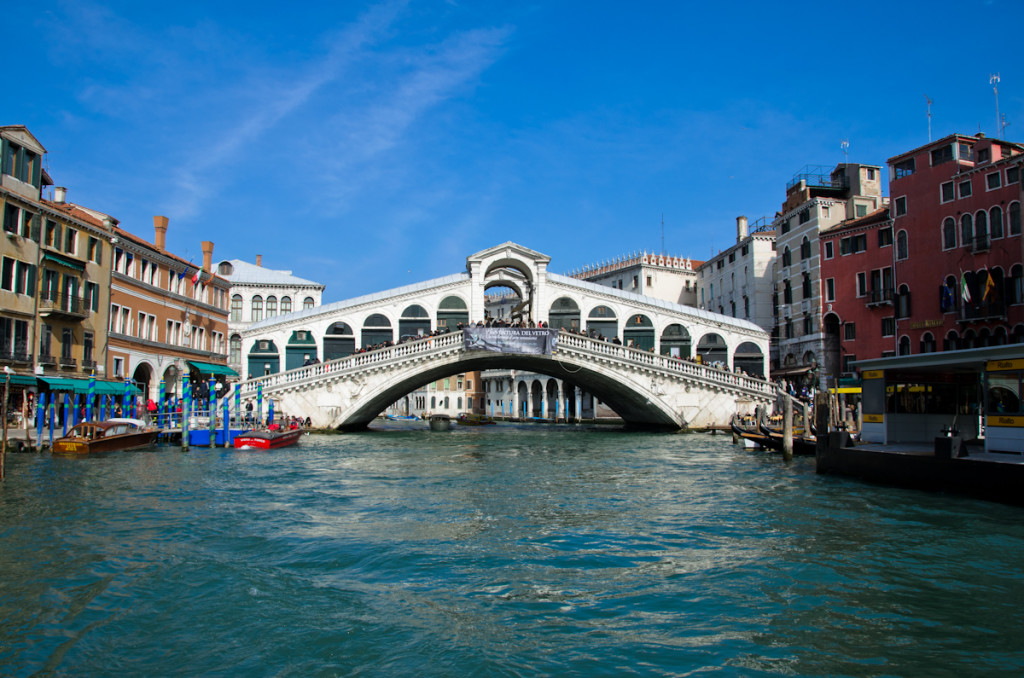 When you go to Venice, don't bother taking the gondola tours.  Not only are they expensive, but you won't even be able to go onto the Rialto bridge.  Take note of the numerous shops and vendors that line the sides of the bridge, and be sure to grab some beautiful Venetian glass.
4) Millennium Bridge, Gateshead, UK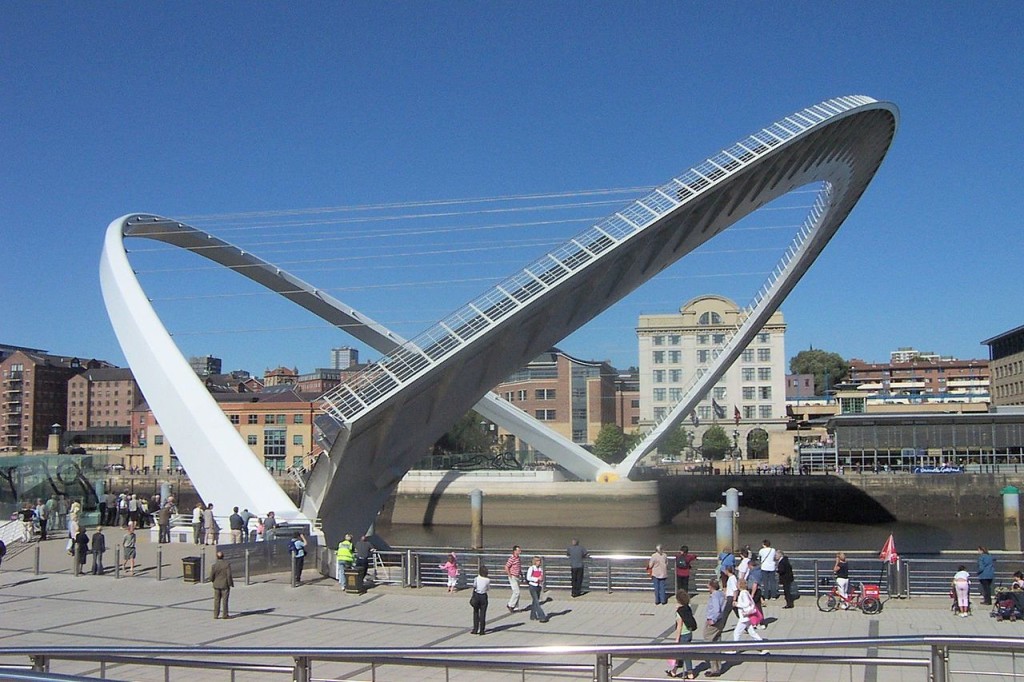 This pedestrian/bike bridge has won so many awards for its design that, to count them all, you'd have to take off your shoes.  As water traffic approaches, bridge guards make sure that all individuals are off the structure, and then pull up the walkway to allow ships to pass.
3) The Bridge of Sighs, Venice, Italy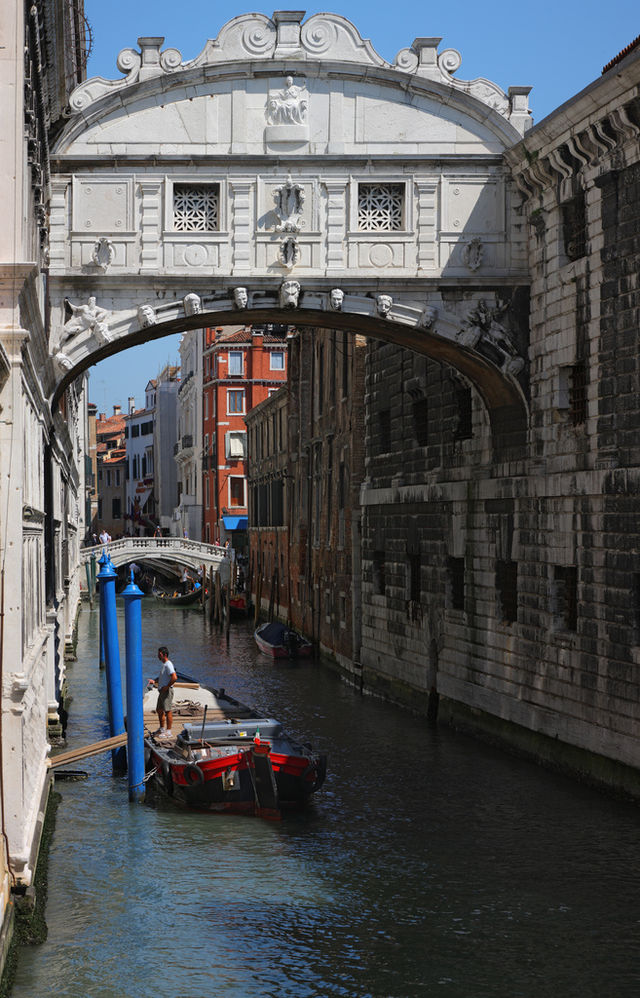 The name of this bridge comes from the 'sigh' that prisoners would let out as they looked out the small, barred window to get their last view of the city they loved.  Joining the prison to the doge's interrogation room, this bridge wasn't a half-bad piece of design for prisoners to see before their deaths.
2) Chengyang Wind and Rain Bridge, Liuzhou, Guangxi, China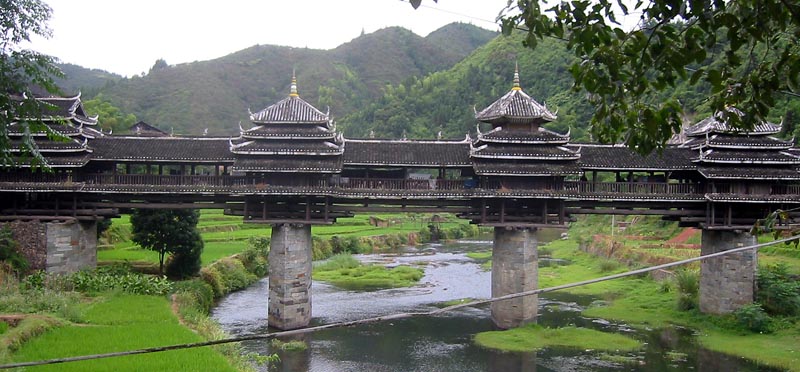 The Chengyang Bridge may look ancient, but it was completed a little more than a century ago.  Perhaps that's what gives it such mystique.  It's not just a bridge, though.  The center portion of the roofing actual houses a pavilion where pedestrians can stop and enjoy the view.
1) The Golden Gate Bridge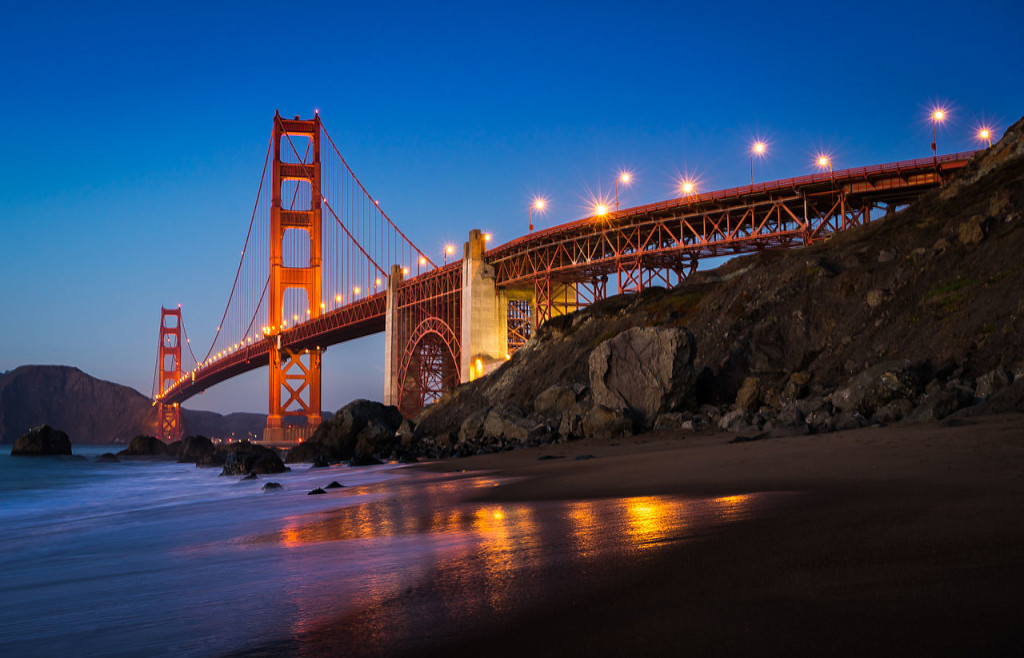 Walking over the Golden Gate Bridge has to be on everyone's bucket list.  When you get to the half way point, stop and look out to your right.  You'll see San Francisco's beautiful skyline mixed in with the fog, along with Alcatraz, the tiny piece of rock that seems to rise out of the bay.
Some of UNINTECH's bridges just barely missed the cut, but you can see some of our excellent bridge work by clicking on the button below.
Sources:
http://www.europeanbestdestinations.com/top/most-beautiful-bridges-in-europe/
http://travel.amerikanki.com/most-beautiful-bridges-in-the-world/
http://www.europeanbestdestinations.com/top/most-beautiful-bridges-in-europe/
http://www.msn.com/en-in/travel/tripideas/most-beautiful-bridges-around-the-world/ss-BBgs3xK